Achievement & Awards
We are delighted to congratulate the 2 teams of Essendon Primary School year 5 students who participated in the 2018 State-wide Year 5 Mathematics Games Day held at Penleigh Essendon Grammar on Wednesday 20th June. Both the Essendon Primary School teams did extremely well. Essendon Primary School Team 1 (Samuel L, Nathan E, Ram V and Vethum) was very successful and came second to become the runner up in the 2018 Year 5 statewide champions. Team 2 (Diya, Hannah L, George W and Daniel P) came 7th out of a total of 32 competing teams. Excellent effort by everyone involved.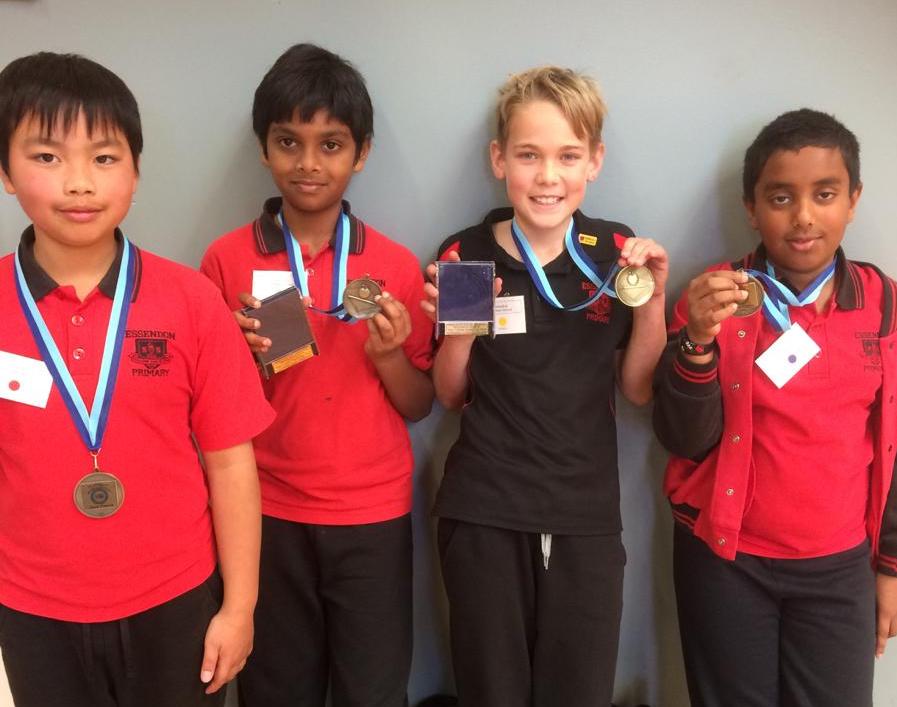 A big component of SWPBS is rewarding students who are demonstrating the expected behaviours. Research shows that positive recognition reinforces these behaviours. This year, we introduced Dojo points, given to students when teachers notice them doing the right thing. Dojo points are recorded and then the points can be spent at our EMart.